OUR GAMING ENERGY FORMULA
Our great tasting energy & focus formula for gamers is bursting with ingredients that increase energy, focus, reaction time, alertness and eye health.
All with no sugars, low carbs and just 15 calories, so you can stay focused and level up – without crashes or jitters.
So when you're ready to get serious or just have some serious fun, consider JuJu's sugar-free, gluten-free formula your ride-or-die potion for a competitive edge and improved in-game performance.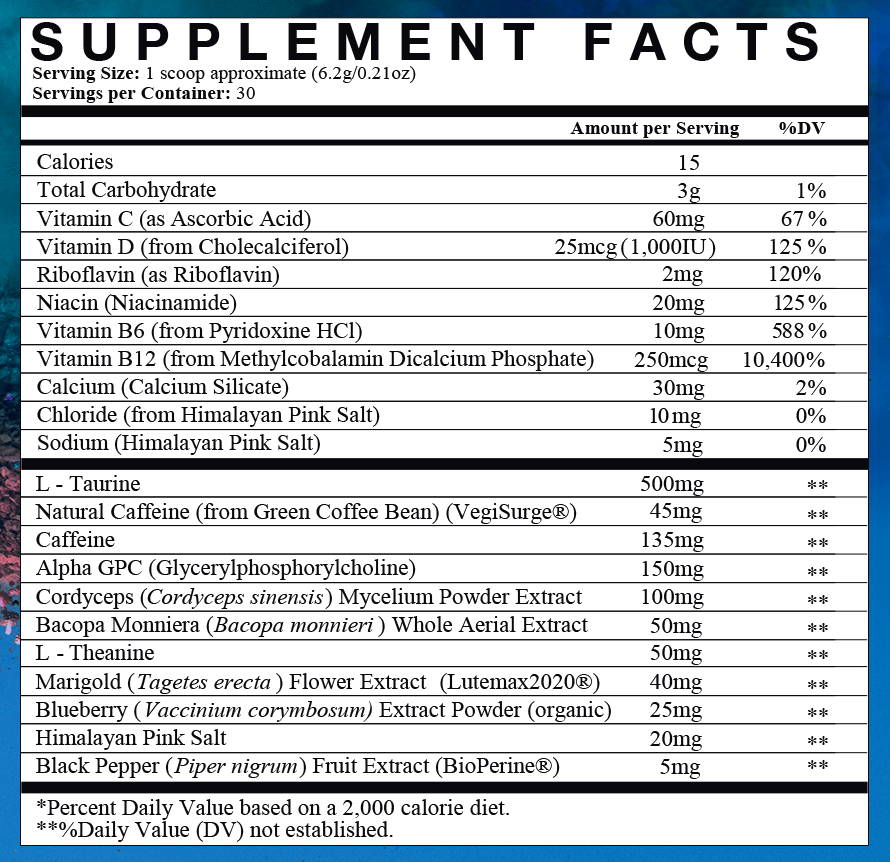 KEY INGREDIENTS AND BENEFITS
VegiSURGE® natural caffeine for natural sustainable energy without jitters or crashes
Lutemax®2020 for blue light protection and laser-like focus
Bacopa Monnieri for focus and memory recall
Cordyceps Mycelium for fighting fatigue and boosting performance under stress
Alpha GPC for reaction time and cognitive function
B, C & D vitamins + antioxidants for energy and so you get your vitamins!
Pink Himalayan Salt for reducing dehydration